Each No Strings production is designed to deliver a specific message to a specific audience. The puppets, settings, costumes and music are developed to appeal to and reflect the culture of that audience. This helps the children to identify with the characters and make the message clear and memorable.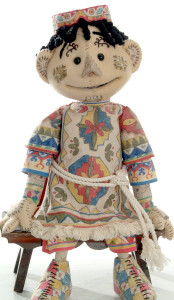 ---
"ChucheQhalin, the Adventures of the Little Carpet Boy"
A landmine awareness and safety production for the children of Afghanistan
Based on "Pinocchio" this is the story of an Afghan grandmother, who after losing her only grandson in a landmine accident makes a little boy out of carpet. When the carpet boy is brought to life by a kind Afghan fairy he must learn about landmines in order to safely navigate the long trek to school.
"Badu"
Natural Disaster Risk Reduction Series – a five production series created for Indonesia. (Earthquake, Flood/Landslide, Volcano, Tsunami, Cyclone)
These productions teach preparation and safety during disasters and instructions on what to do in the aftermath. The audience follows the misadventures of Badu, a know-it-all loafer who is unwilling to listen to good advice and suffers the consequences, while his opposite, a bright Little Girl, listens and learns and is able to help others.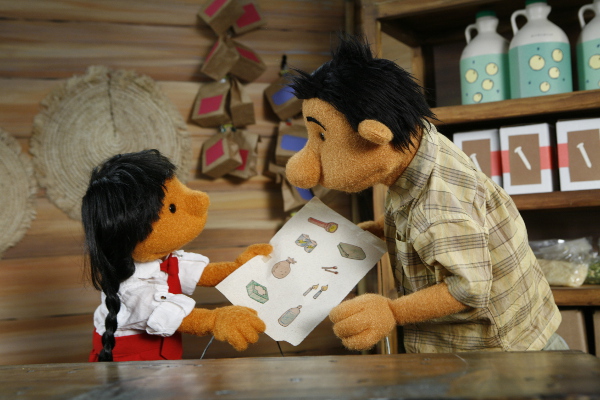 ---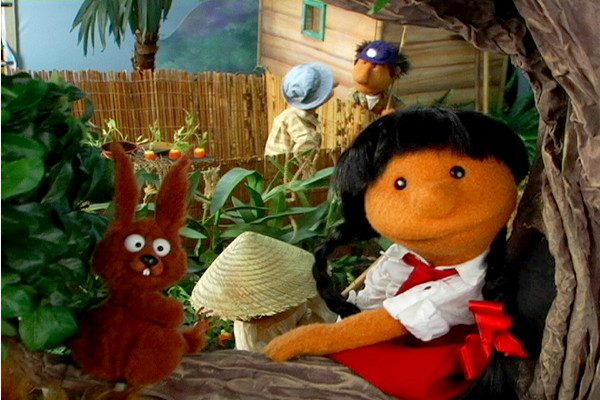 ---
"Two Gardens"
A peace building production created for Indonesia
Again we feature the lazy Badu, who is a hired hand responsible for caring for two gardens. When his kindly boss brings in an outsider to help him, Badu becomes resentful and fearful that he'll lose his job.
"Kibii Kabooka Kibing"
"24 Hour Challenge", "Will this be your life", "Do You Know It All"
HIV/AIDS series – three productions on aspects of HIV/AIDS for Eastern Africa. (Stigma, Gender Inequality, Transmission)
A flamboyant showman called Kibii Kabooka Kibing, suddenly appears and offers huge rewards to anyone willing to play his TV show type games. Each game imparts knowledge about HIV/AIDS.
---
"Out of the Shadows"
A production on trauma for the children suffering from the civil war in Syria
After the death of their parents and lose of their home, a young boy tries to protect his little sister from her fear of shadows. When a SHADOW puppet show comes to town, the boy has to use his talents to help his sister overcome her fear and begin to heal.
---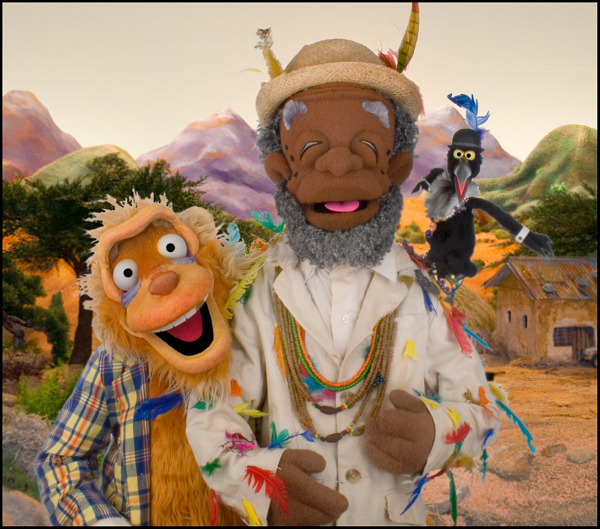 "The Magic is in You"
"Magic Heart", "The Wishing Ring", "Amazing Machine"
A series of three productions created for Haiti on the topics of: Trauma, Child Protection and Public Health.
In this series the leader of a mysterious Carnival Band provides a 'magic object' that helps the children discover their own power to change their lives for the better.
---
"Red Top, Blue Top"
A production on resolving social conflict and peace building for the children of Syria
When the ancient animosity between two groups of people living together in a small town threatens to spin out of control, a mysterious Trader arrives and sells the leading citizen of each group a pair of magic shoes that literally puts him in the other guys shoes and allows him to see another's point of view.