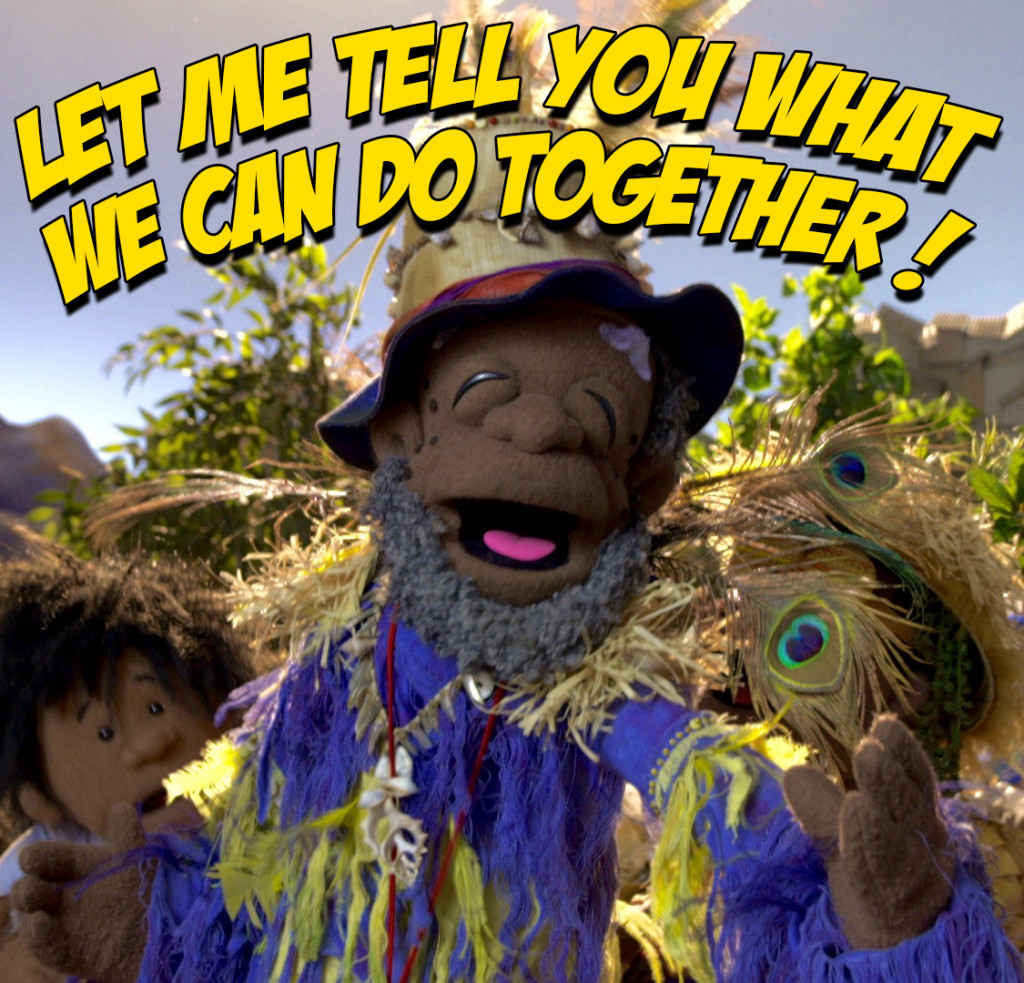 Is your organization trying to present important, sensitive messages to children and their caregivers?
No String Productions can help your organization create a video or video series that will deliver your message in a unique and memorable way to the largest possible audience.
From concept to completion, our team of award-winning puppeteers and filmmakers will work with your organization to deliver professional, high quality, entertaining videos.
WHAT WE CAN DO TOGETHER:
No Strings Productions can work with you on any part of the artistic or production process.
Concept development & research

Writing

Producing

Music and Sound effects production
                     Puppet manipulation
                     Content and messaging reinforcement
                     Our library of videos are available for workshops
COSTS:
No Strings Productions can create videos for almost all budgets. Our mission is to get important life changing / saving messages into the world in an impactful, long lasting, creative way.